Turning an idea
into a digital product.
We create digital content platforms, design systems, websites, and apps for forward-thinking businesses.
Trusted by 100+ clients including these organisations.

Who we are
We're Erlango: an Australian-based technology company with global ambitions
We add development capacity to tech teams. Our value isn't limited to building teams but is equally distributed across the project lifecycle. We are a custom software development company that guarantees the successful delivery of your project.
300+Companies websites delivered
80M+Lines of code written
98%Customers are satisfied with our service
20+Years of problem-solving
How can we help
From idea to launch, we bring digital products to life
We can develop the whole project or any part of it
Development

We handle all aspects of development and make your site do whatever your project requires.

Consulting Services

You need to get more done. We can add people to your team or provide expert consulting.

Support & Training

We can maintain your site and help you invest wisely in improvements.
Movement and Place
Enhance digital experience for the new Movement and Place Framework
The NSW Movement and Place Framework is a whole of government platform to shape the design, development and management of roads and streets in NSW.
Transport for NSW decided to enhance the user experience by leveraging the headless drupal architecture that we have built for other Transport for NSW agencies on their Drupal sites.
"Erlango has made excellent technical choices and produces high-quality headless CMS platforms... When you're trying to build quick, at scale, with a customer-first approach, there's probably no better organization to partner with than Erlango."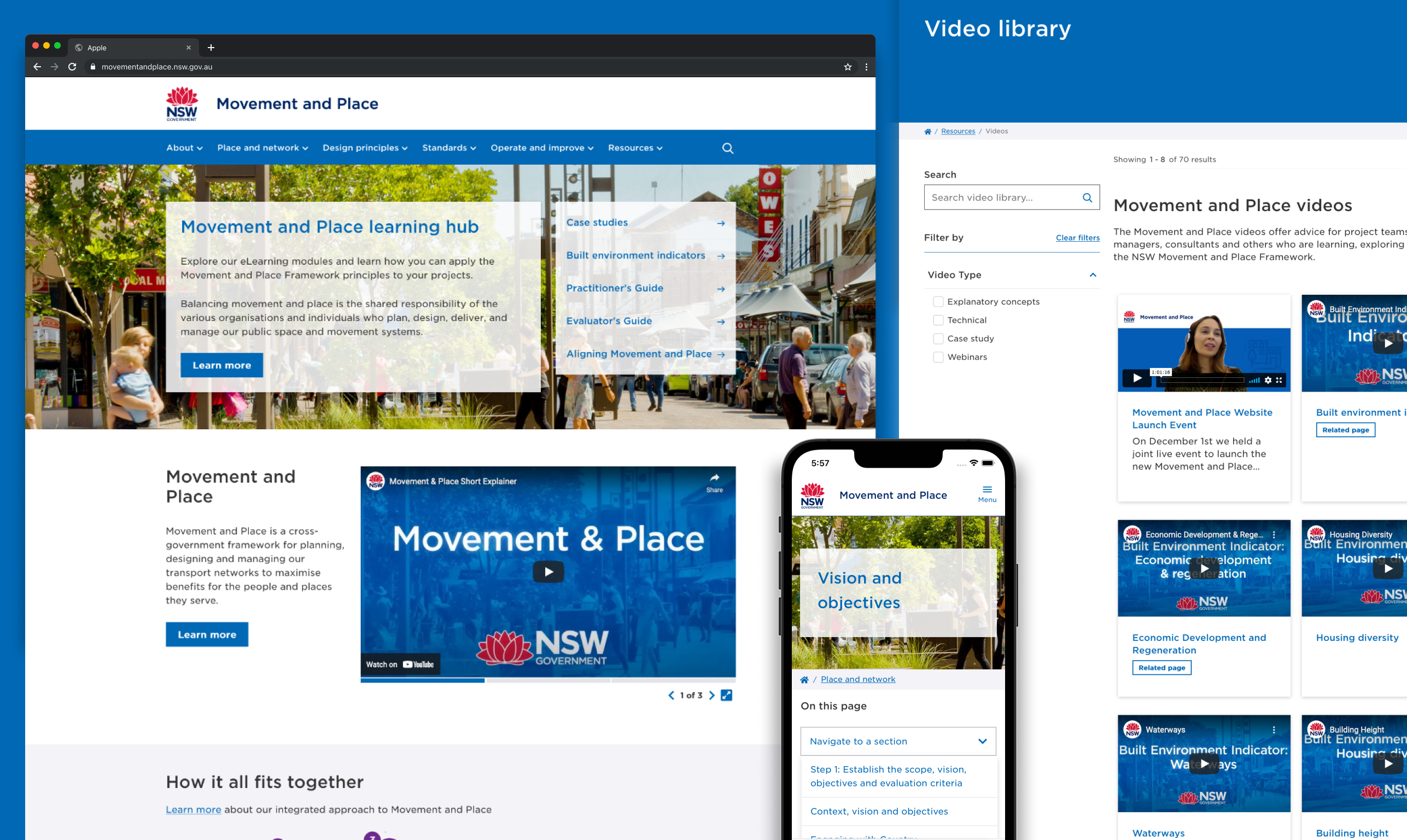 Engaging customers with a modernised digital platform
E-Toll is the dominant leader in the NSW Tolling retail market. More than 1.4 million customers use E-Toll tags and eMU passes to pay for tolls on the entire toll road and bridge network of Australia.
With the launch of the headless Drupal site, which make the site easier to understand and allow customers to choose the right product.
"I never had to micro-manage, nor monitor the progress, as deliverables were always spot-on and high-quality."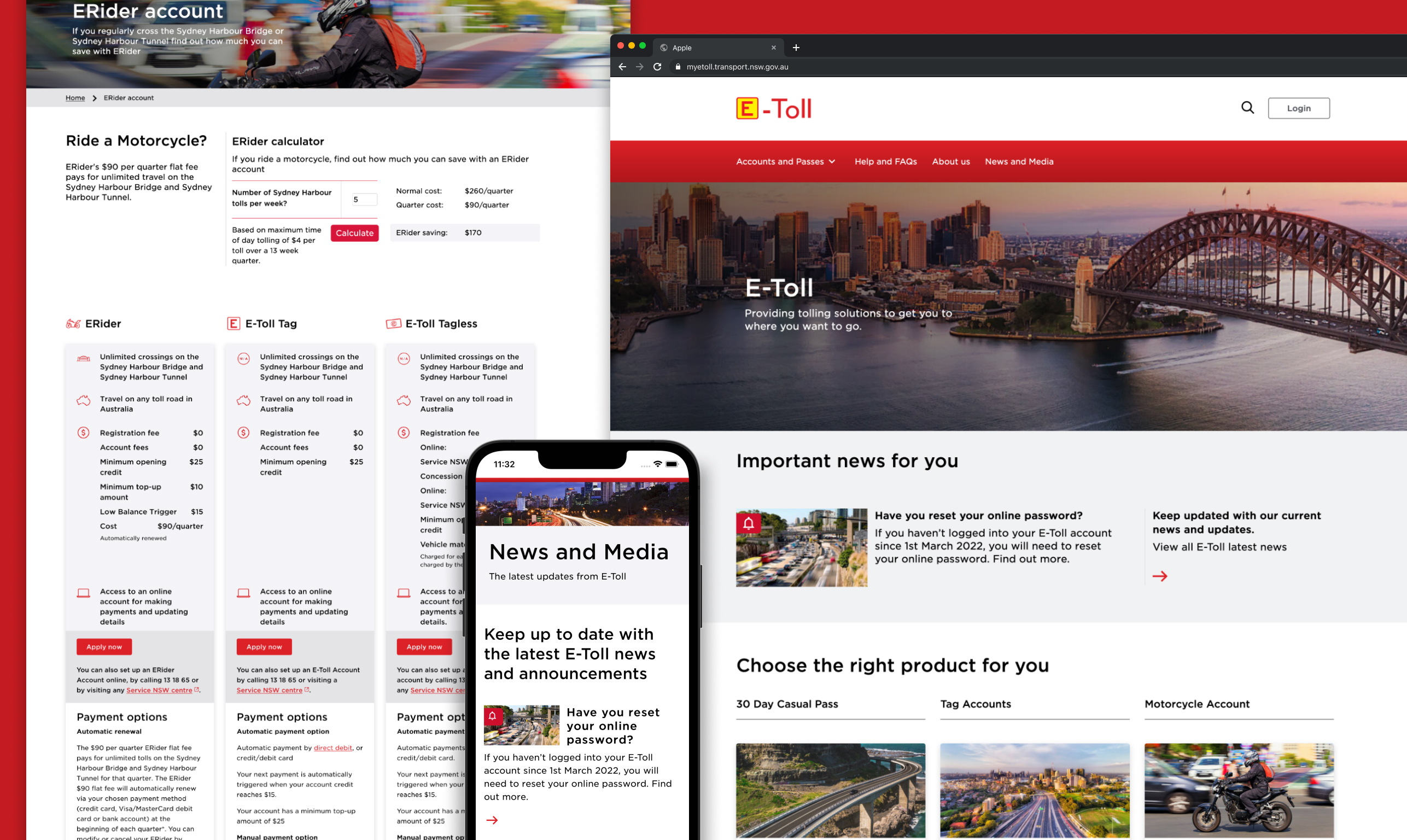 On The Move
Road safety education for secondary schools
To help address the health issue, road safety is taught in NSW schools as part of the Personal Development, Health and Physical Education (PDHPE) key learning area.
Transport for NSW engaged with Erlango to create a new modern, engaging and accessible website in Drupal using headless architecture.
"The constant quality of their work and their commitment offered us a great confidence."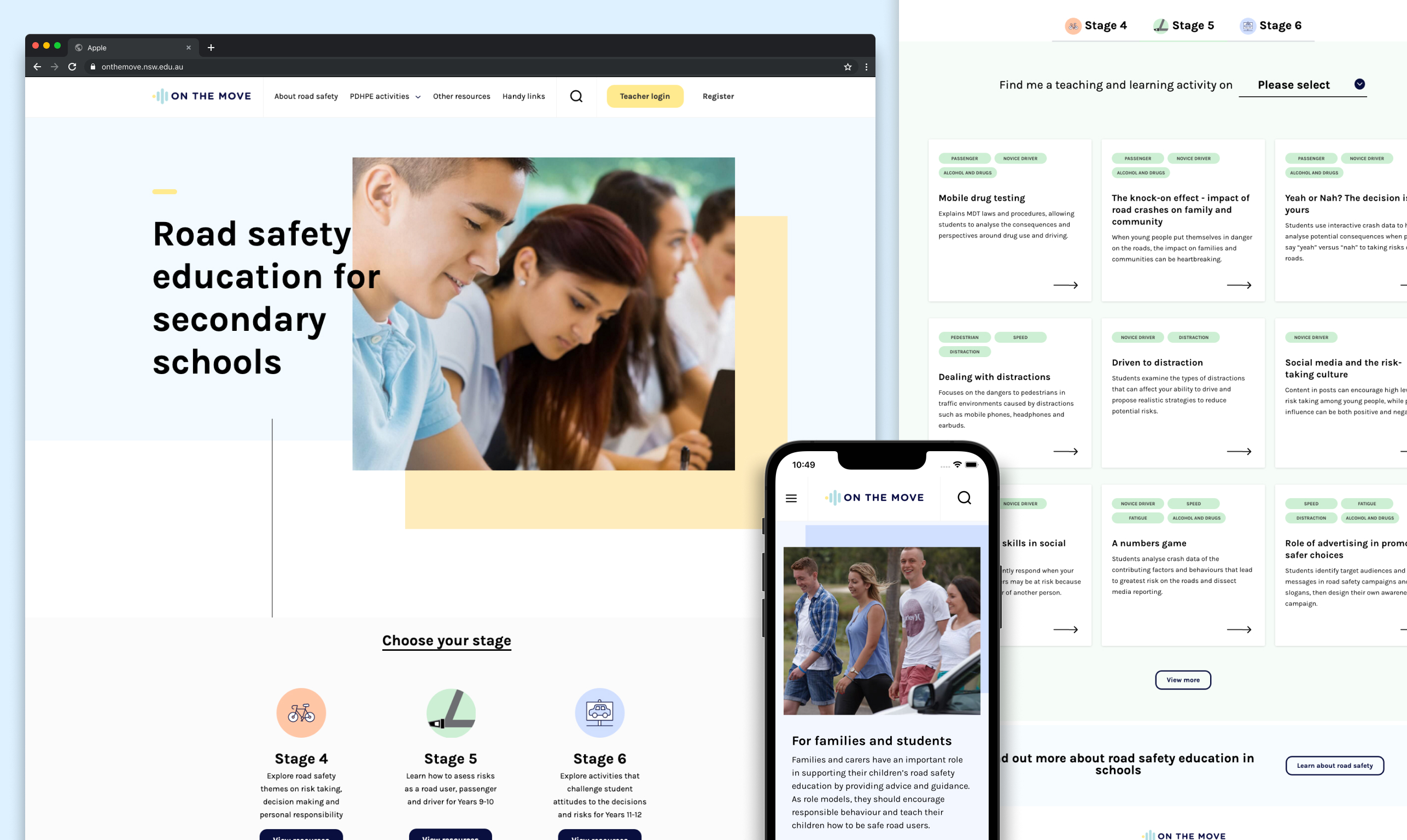 Building competitor analysis platform for marketers
CompeteShark is a platform that empowers digital marketers to outsmart their their market peers with competitive intelligence in real time.
Erlango were engaged for the design and development of competitive intelligence analysis platform.
"I am impressed by their ability to deliver quickly and keep things super simple. Nothing is overcomplicated, the scope is always crystal clear, and there is no drama."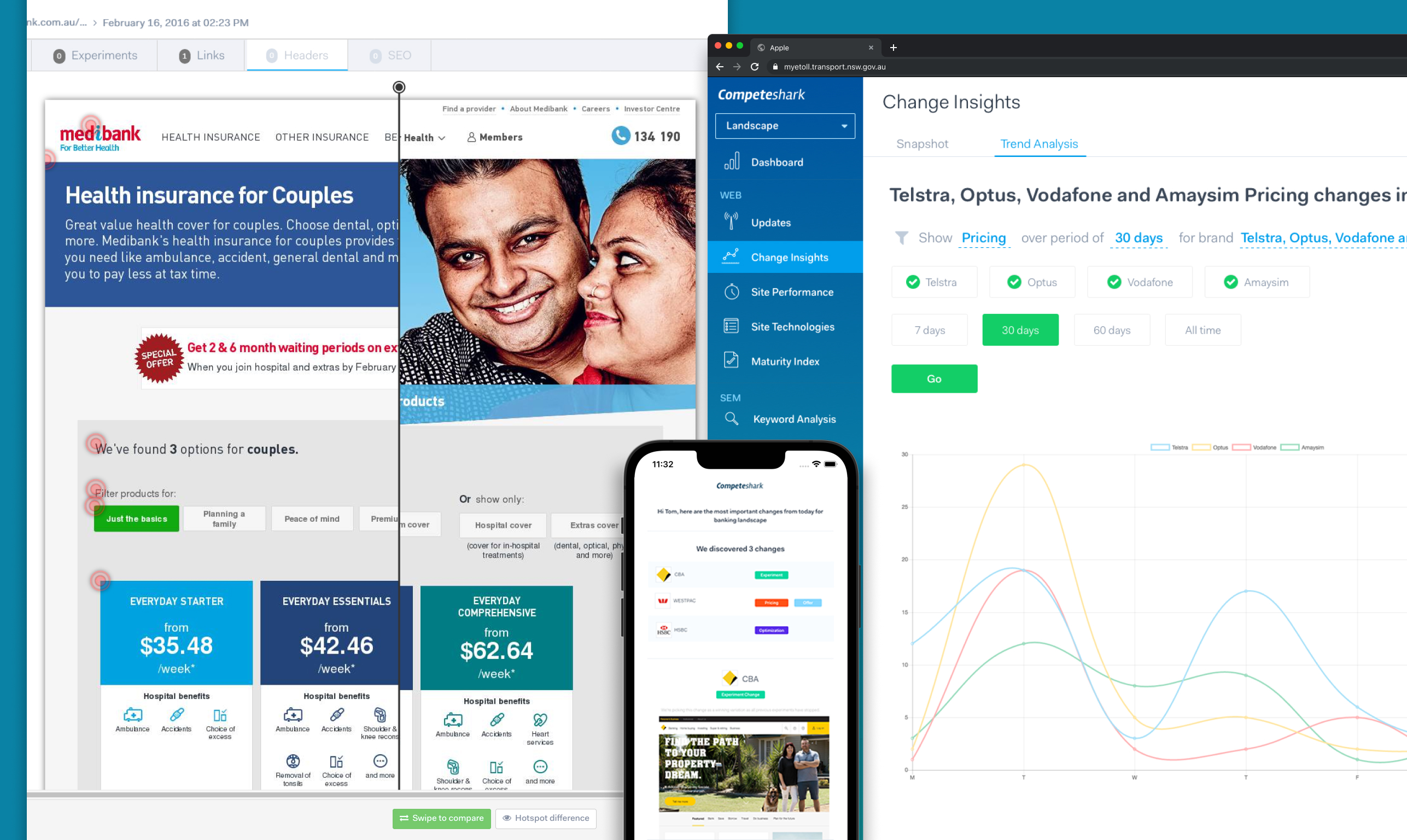 Have a project in mind?
It all starts with a conversation